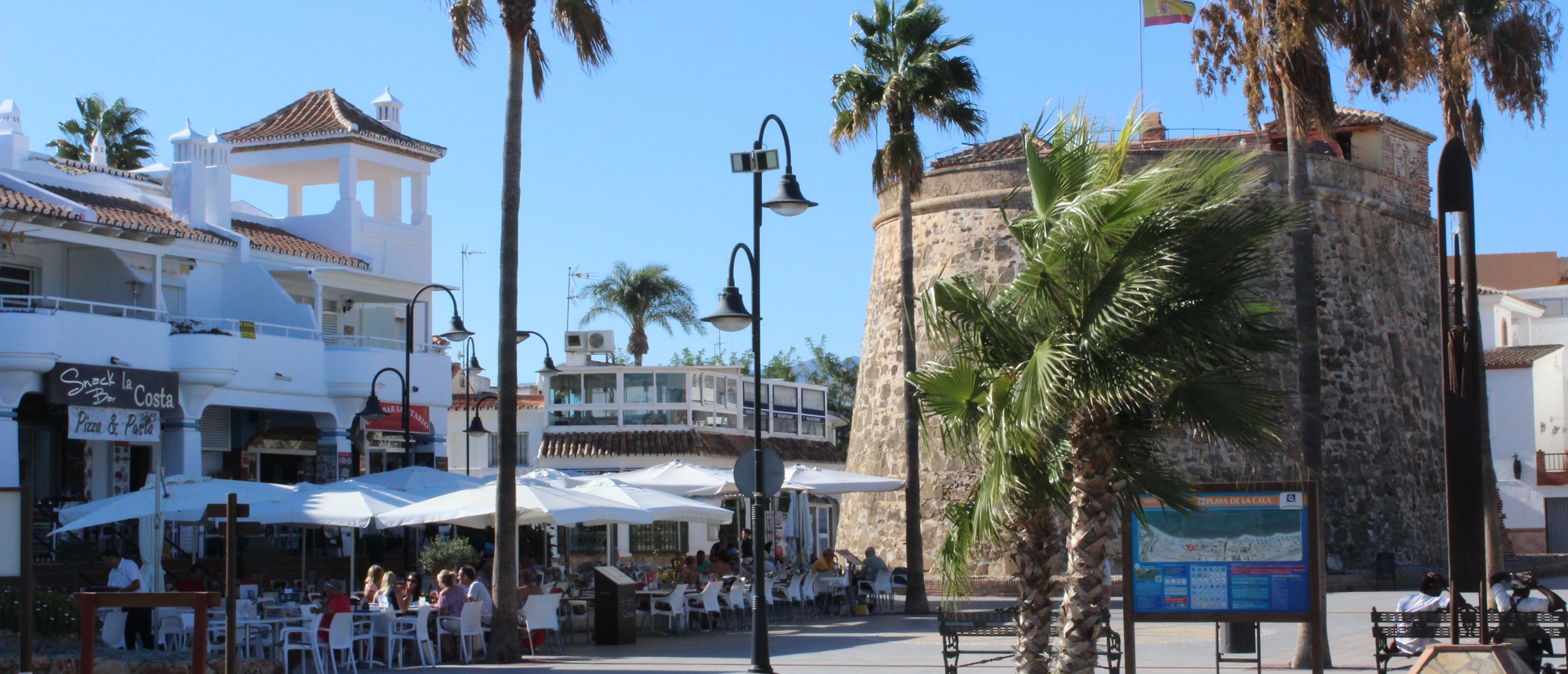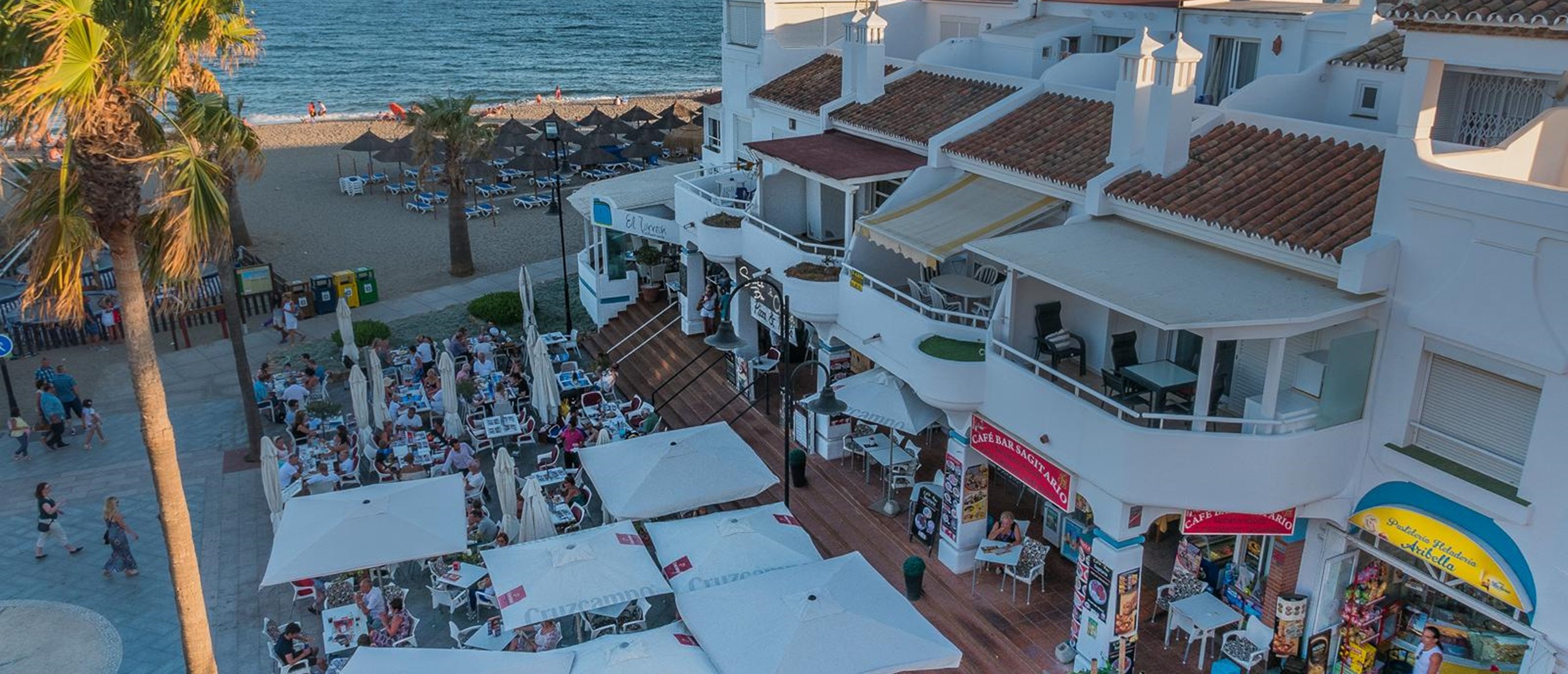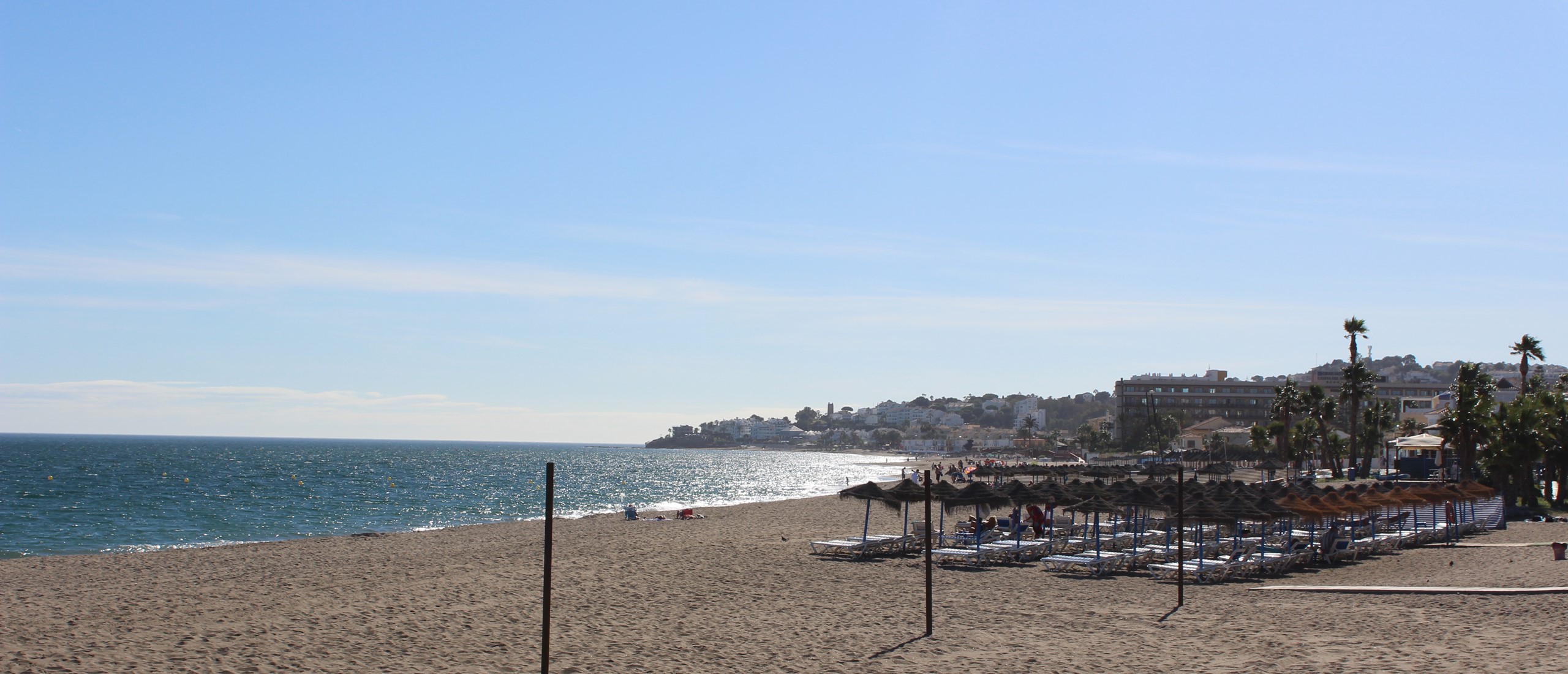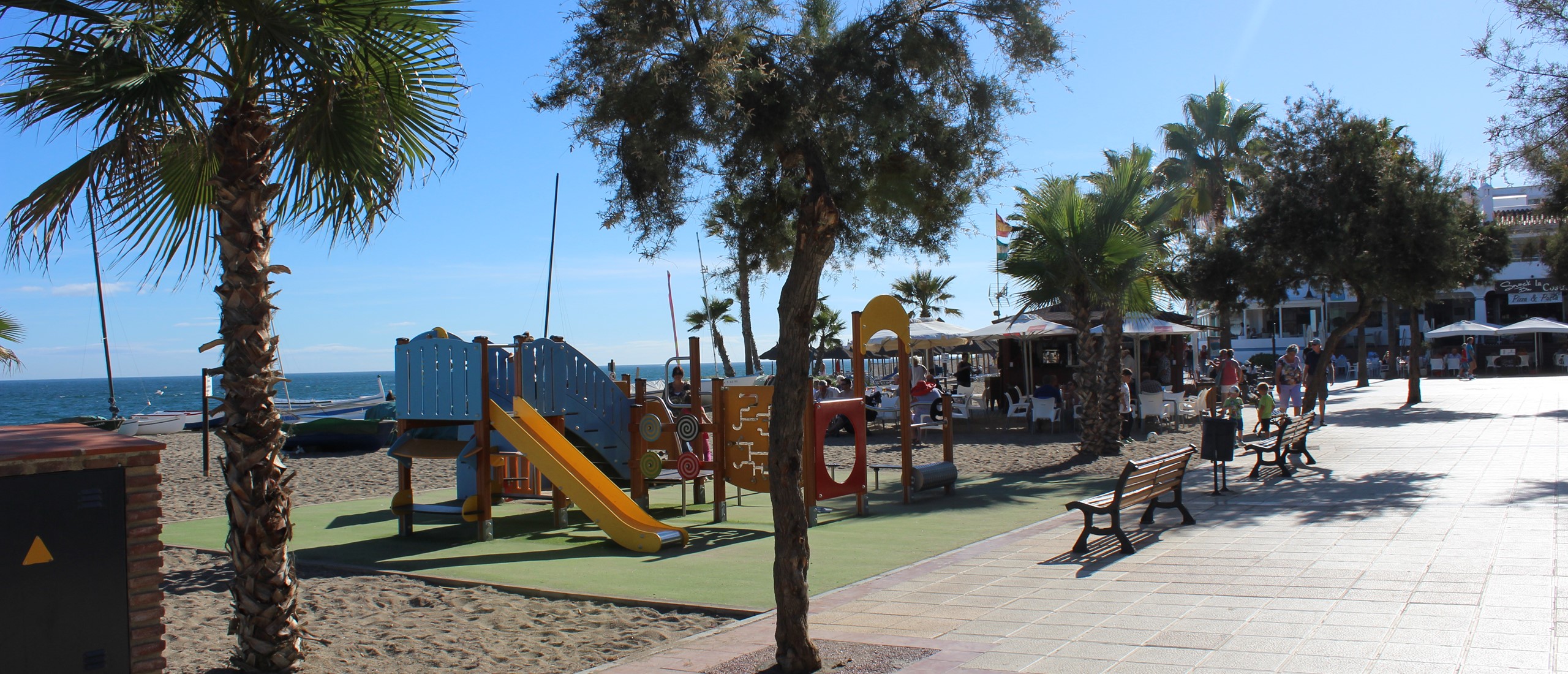 Fast Search La Cala here:
Welcome to La Cala Lettings
La Cala Lettings specialise in the La Cala de Mijas and Mijas Costa areas of the Costa del Sol in Spain.
La Cala Lettings are your La Cala Holiday Partner. We specialise in the La Cala de Mijas and Mijas Costa area of the Costa del Sol in Spain. Our expert team have over 30 years of experience in the holiday accommodation and property business in this part of Spain.
We welcome your telephone enquiries if you would like to discuss your holiday requirements, dates, costs in more detail or even if you would simply like more information on La Cala village and the local activities, Please give us a ring on 01925 596565.
La Cala Lettings provide your accommodation in the Mijas Costa area on flexible Holiday or longer Winter lets most suitable for you, your families and your sports groups all year round to provide you with a hassle free vacation.
After all this is "Your Special Time".
La Cala means the cove, and this once quiet fishing village has retained all of its Spanish charm whilst accommodating the requirements of the discerning holiday maker.
In collaboration with our dedicated "In Resort" Property Management Company "LCS" who will be on hand 24/7 to attend to any issues or problems for you or your guests. LCS also carry out the changeover cleans, mid-term linen changes and attend to any necessary maintenance issues. You will be issued with an Emergency number that you can call if needed whilst in La Cala giving you peace of mind to enjoy your holiday.
Coronavirus/Pandemic
We now offer a transfer of dates to the same property subject to availability. See our Coronavirus page for terms and conditions.
Please note: ALL PAYMENTS ARE STRICTLY NON REFUNDABLE.
Travel Insurance
Government travel insurance advice.
LA CALA LETTINGS STRONGLY ADVISE THAT YOU TAKE OUT A RELIABLE & SUITABLY APPLICABLE HOLIDAY INSURANCE AT THE TIME OF BOOKING.
Book Online Now & Flexible Search Feature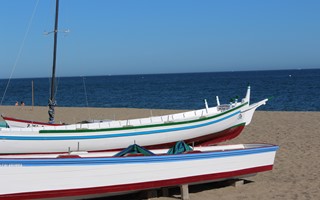 We accept bookings for all durations and you can book "Live Online" now at lacalalettings.com.
You can reserve your chosen property live on line today by clicking on your preferred property on the Property List page and then entering your dates in the "Book Now" date finder located at the bottom of the selected property details page. Then follow the instructions as you progress through the check out process.
Property reservations are not confirmed until the deposit has been paid securely via the Worldpay "Pay Online Now" button during the check out process, so please feel free to explore our selection of properties at your leisure.
Flexible Dates Search Feature.
If you are Flexible on Dates you can enter your required number of nights in the Fast Search box on the home page, and select the flexibility number of nights that suits you, to see on screen all available property options within your range of dates.
NON SMOKING properties are clearly shown on every property in the Property List, Because Smoking Indoors leaves a very unpleasant Odour in the fabrics & furnishings, and lingers for a long time, This is offensive to most clients, Therefore smokers are only allowed to Smoke outside of the Property. From the Maids report, if people have disregarded this condition they will NOT be invited to make any further bookings with our company.
Flexible Arrival Days & Short Durations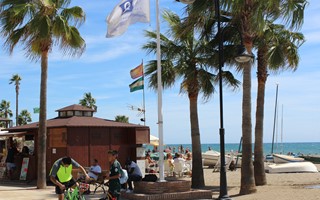 Flexible Arrival Days. For most of our properties you can start your stay on any day of the week. However, when booking live online please be mindful not to leave a few unsellable nights before or after your chosen dates, (e.g. 3,4,5 or 6 nights) as the property owners or La Cala Lettings have the option to decline a booking if considered to be detrimental for this or any other reason.
The accommodation will have had a full clean before you arrive. We will also carry out a weekly mid-term linen & towel change, (for odd duration bookings mid term changes will be applicable to the nearest 7 day rota).
You may book for less than 7 Nights but because of fixed cleaning & laundry costs incurred, bookings of less than 7 nights incur a short stay supplement charge. The price is relative to the short stay and is automatically calculated to cover the fixed laundry and cleaning costs etc. The price will be calculated and visible to you prior to you proceeding to check out.
Long Let Deals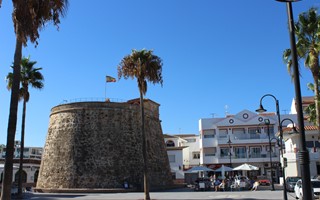 Special deals are available for Winter lets on certain properties during the off peak months. Please give us a call for bookings of 8 weeks or over, off peak (November to March), to discuss your specific requirements.
You may be surprised at how good a deal we can offer you for your Winter let.
We have many regular Winter let customers so please book early to avoid disappointment.
Beachside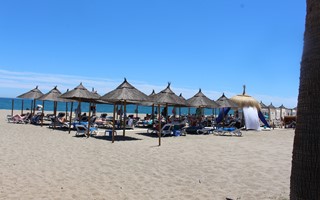 La Cala beach is one of the cleanest and safest "Blue flag" & better sandy beaches around, with life guards on duty all day during the peak season. The beach bars are clean and serve excellent value meals, particularly local seafood specialities.
Our properties at the Mijas Playa Club, Butiplaya & Parque Playa Club are very close to the beach (25 to 150 yards depending on property) and provide a first class self catering option. Two pools are available at Mijas Playa Club & One each in Butiplaya & Parque Playa.
Hillside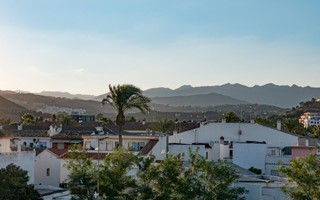 Some of our properties are located a short walk from the beach via the road/footpath underpass and up the hill, "it is a shorter walk coming down"!!!! (5 to 10 minutes walk going up, it isnt too far)
These property prices are commensurately lower than those on Beachside. However, please consider the need to walk the hill. This may be an issue for less sprightly people.
There are some wonderful bars and restaurants situated within the hillside urbanisations all of which provide excellent value.
The Mercadona supermarket is ideally located on the way home part way up the hill.